14 JUNE 2014
On 14 June 2014,at their factory in Ulm, Magirus Deutz, presented a new generation of their "Additional Crew Cab".
Two versions for fire brigade vehicleswere presented whilst celebrating the 150th anniversary of their foundation.
Magna Steyr Italia,Studiotorino and Spadaconcept collaborated as partners for the management of all styling activities including the realization of two functional prototypes of the 7/8-seat cabin interior.
Magirus Deutz's aim was to study the best ergonomics for fire fighters in the entry, seating and exit activities from the cabin whilst wearing the complete emergency equipment during an emergency.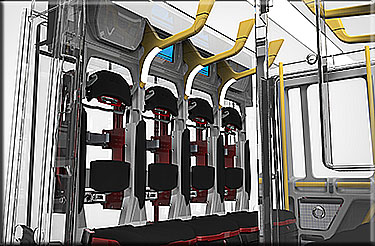 Rendering by Spadaconcept and Studiotorino.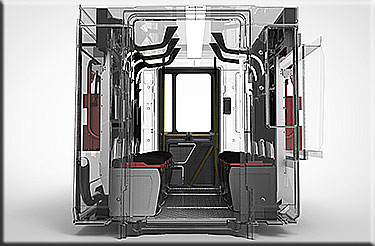 Rendering by Spadaconcept and Studiotorino.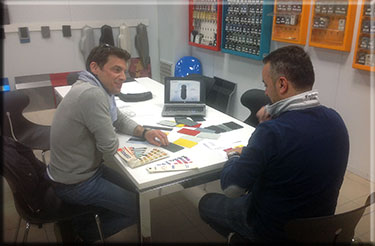 Choosing colours, Paolo Spada together
with Roberto Gatto.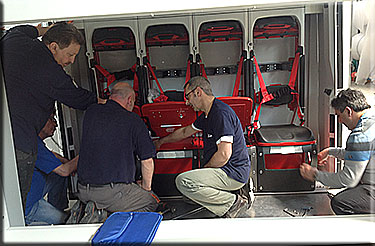 At the workshop of Flavio and Davide Secoli, the final build. S. Boero, F. Secoli, M. Mingozzi, R. Saist and E. Meloni.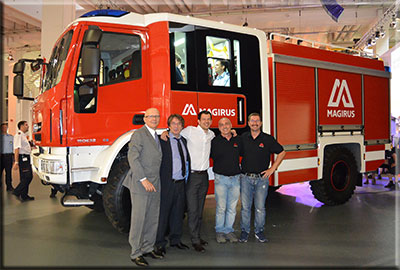 At the Iveco factory in Ulm, Magirus Deutz truck with the working cabin prototype. Alfredo Stola, Flavio Secoli, Raffaele Sperandeo, Massimo Mingozzi and Davide Secoli.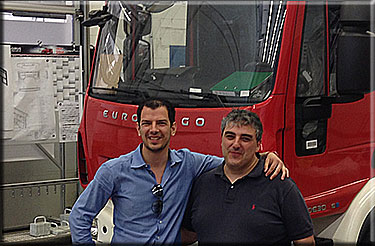 13th June 2014 Ulm. Raffaele Sperandeo of Magirus Marketing and Emilio Meloni Project Manager for Magna Steyr Italy for the Magirus Deutz project.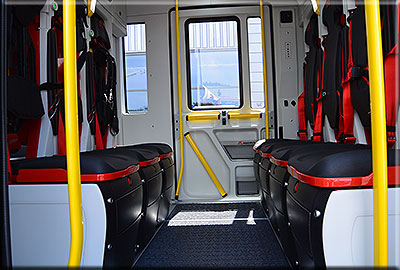 Especially for the presentation, the entire Iveco, New Holland, Case and Magirus Deutz range were displayed, and Mr. Sergio Marchionne, then CEO of the Fiat Group, was also present at this historic celebration.
At this event, hundreds of firefighters from around the world also attended with the aim of testing the innovative cab in simulated actions.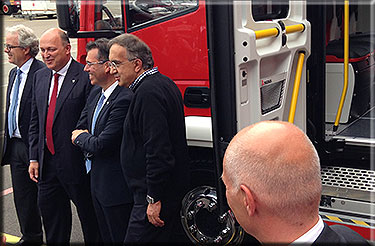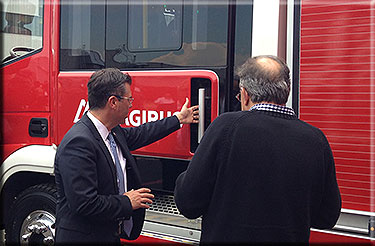 14th June 2014 Ulm, Dr. Sergio Marchionne checks the cab together with managers from both CNH and Magirus Deutz.