END OF AUGUST 1997
The Turin Motor Show was relaunched in 1998, Roberto and Alfredo decided to take part.
At the end of August 1997 a new ambitious Show Car project began, its name was the Stola Monotipo for the Abarth brand.
A new prototype built by STOLA and designed by their friend Aldo Brovarone had among its most evident characteristics vertical opening doors.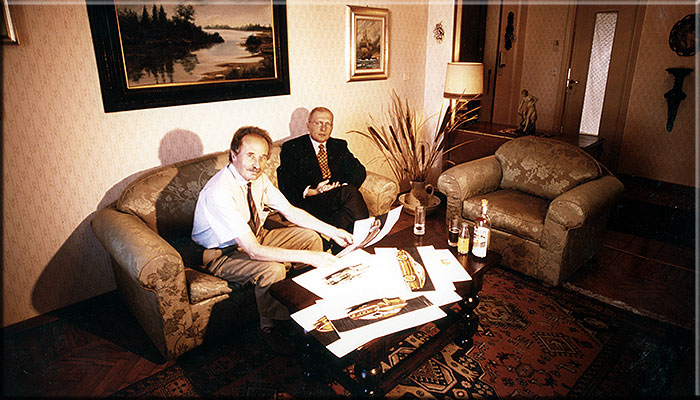 Turin September 1997 at the home of Aldo Brovarone Alfredo Stola admires the first illustrations of the master.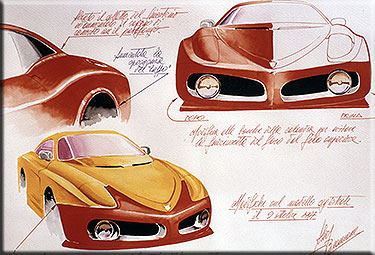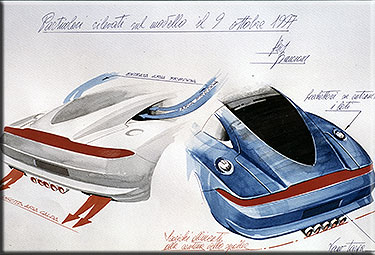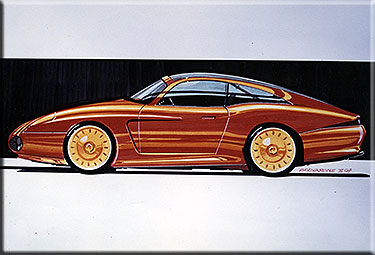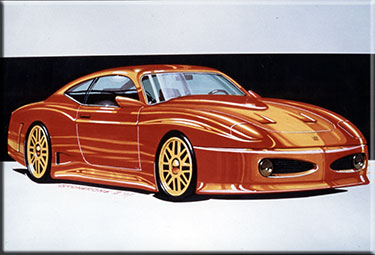 Ottobre 1997 le illustrazioni di Aldo Brovarone, realizzate presso la sua abitazione di Torino, sono eseguite a pennello con colori a tempera.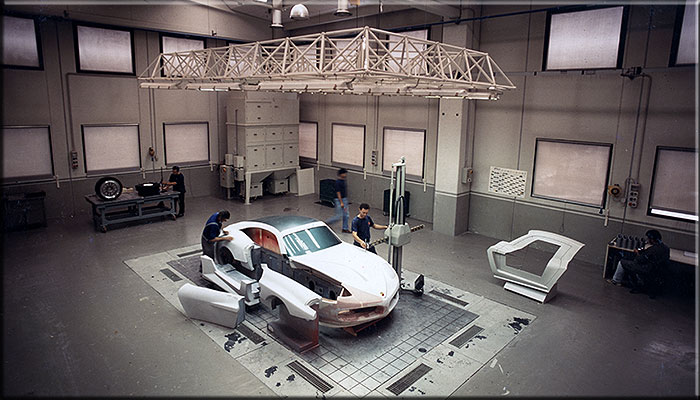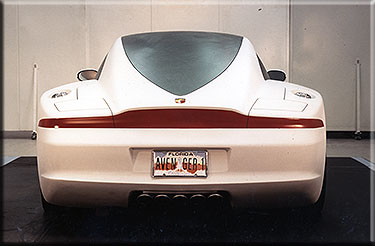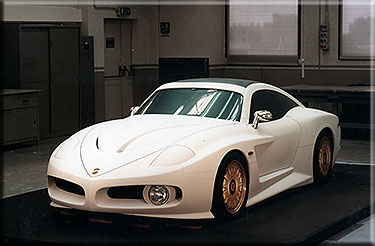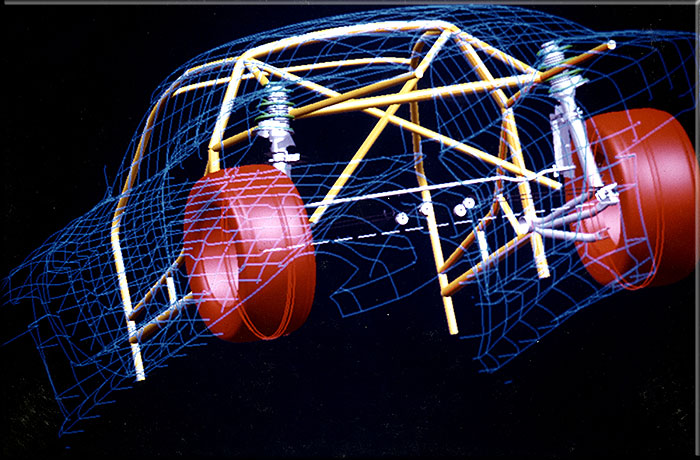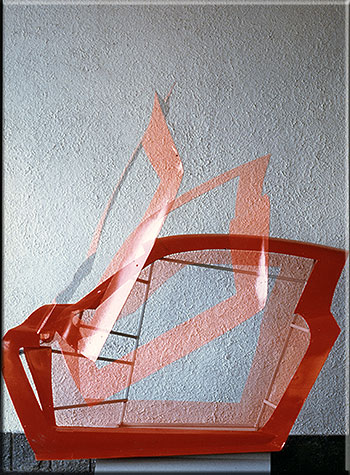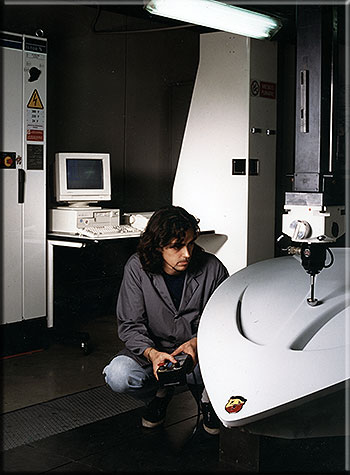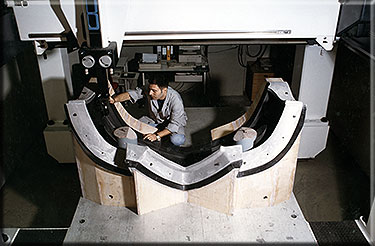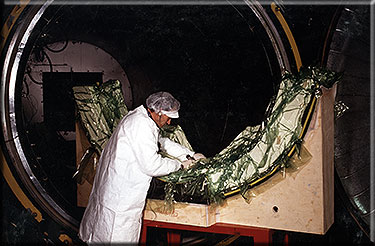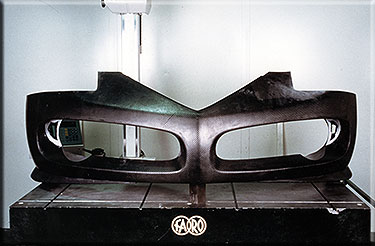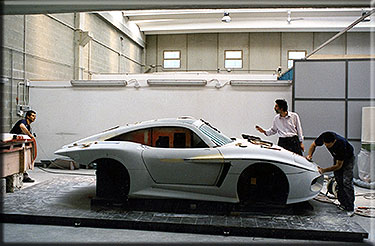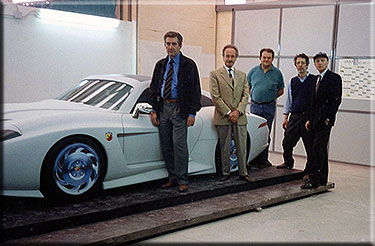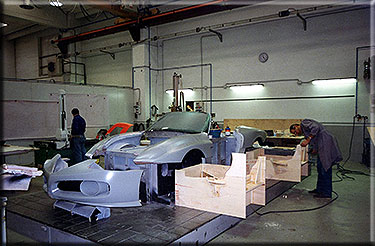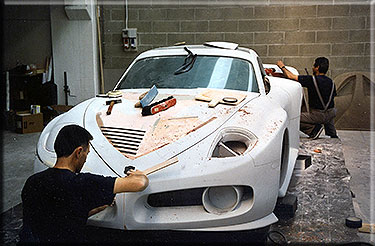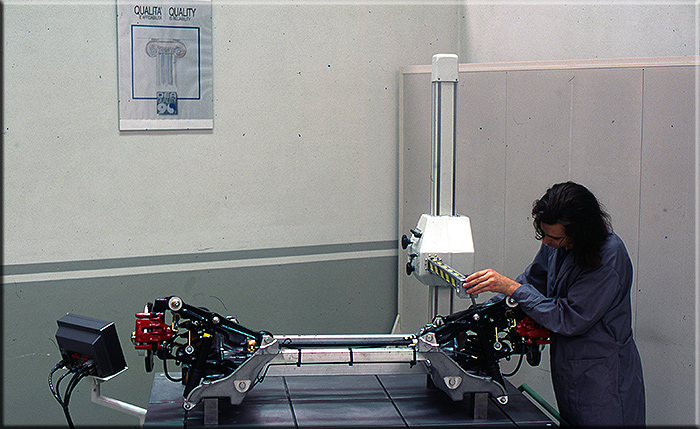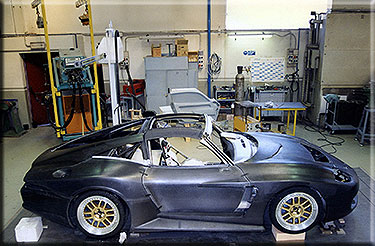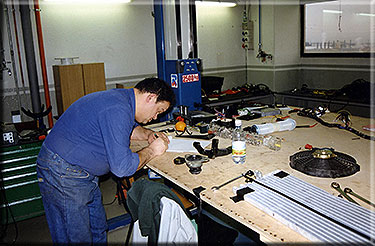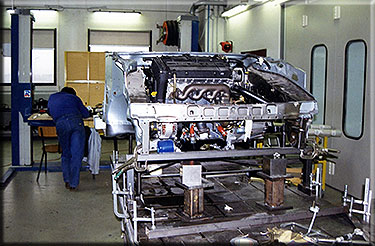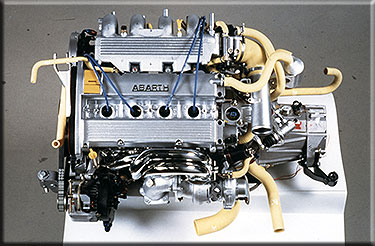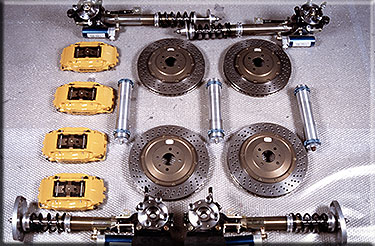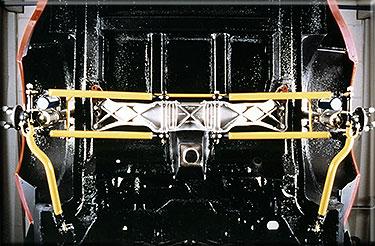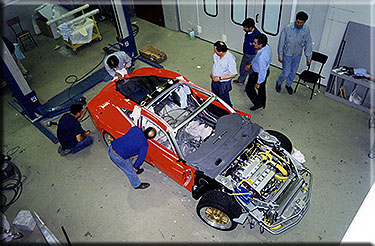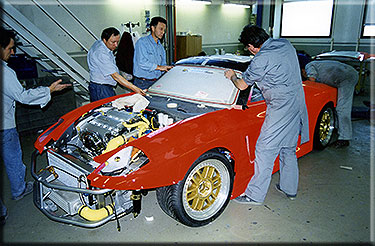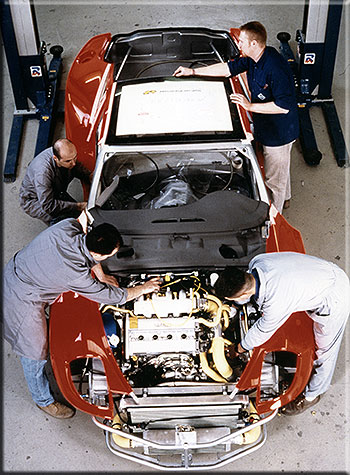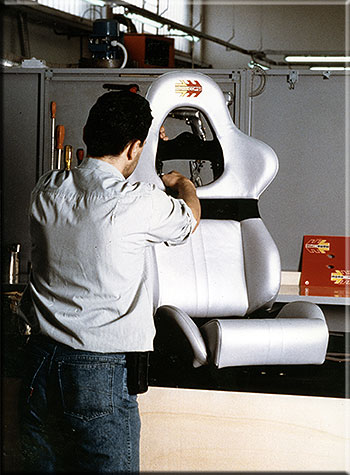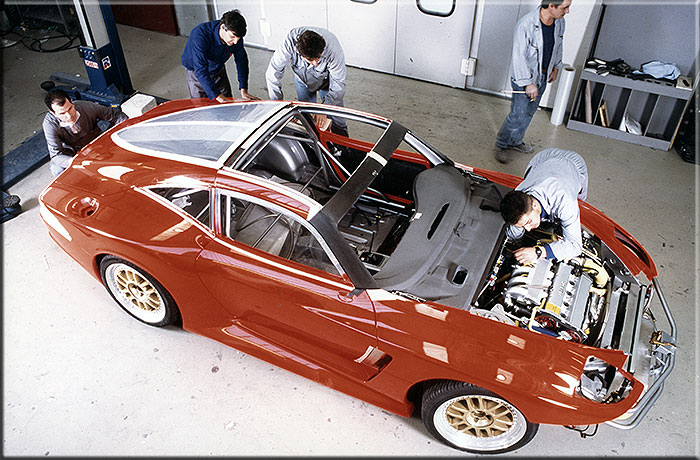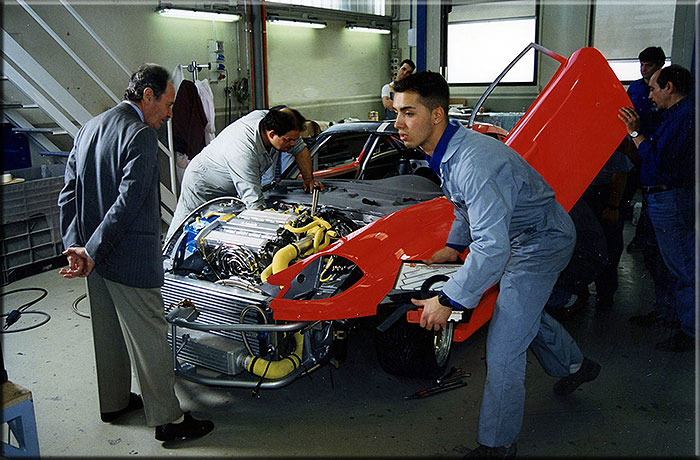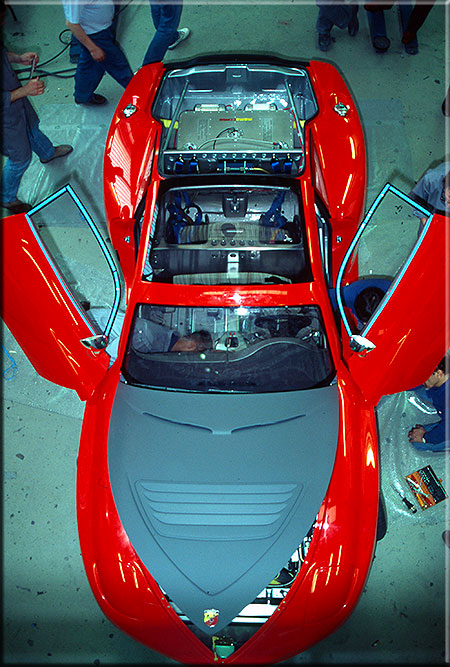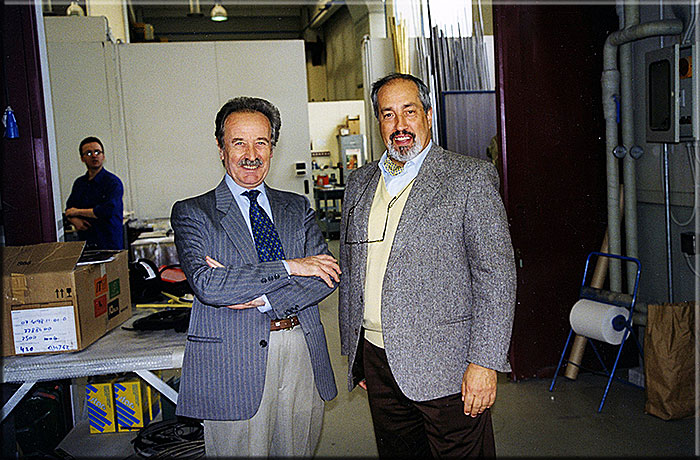 Rivoli April 1998 In the prototype department of Stola s.p.a. Aldo Brovarone with Giancarlo Perini
Car Styling journalist.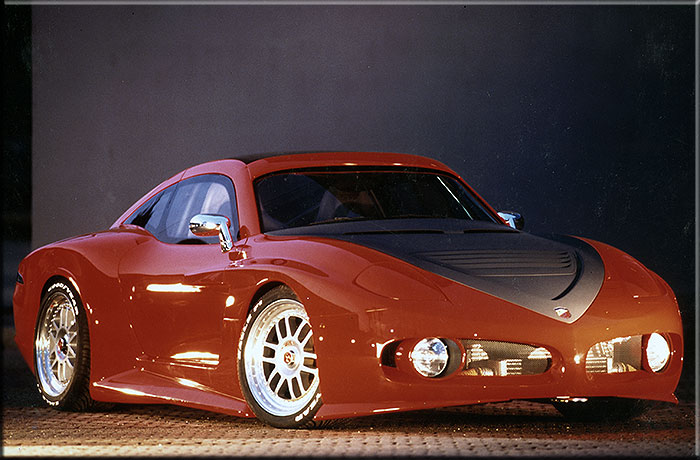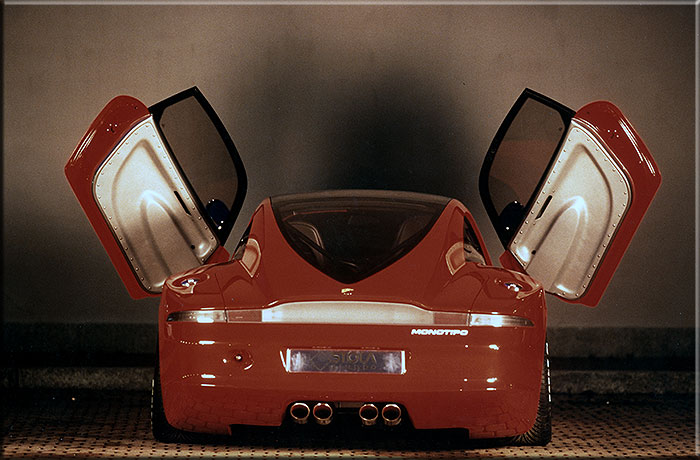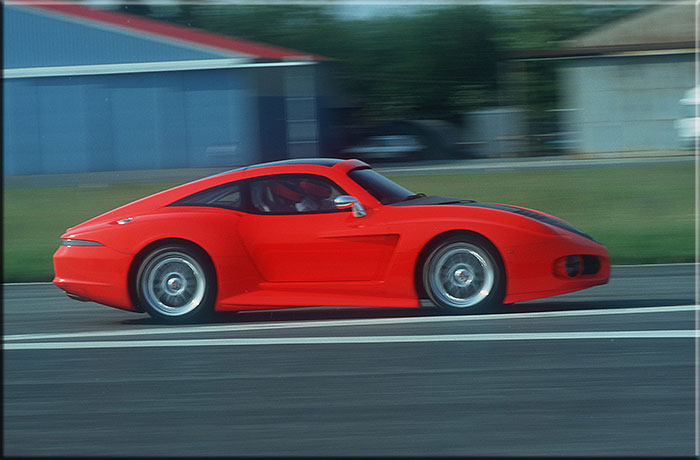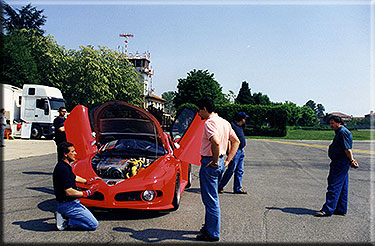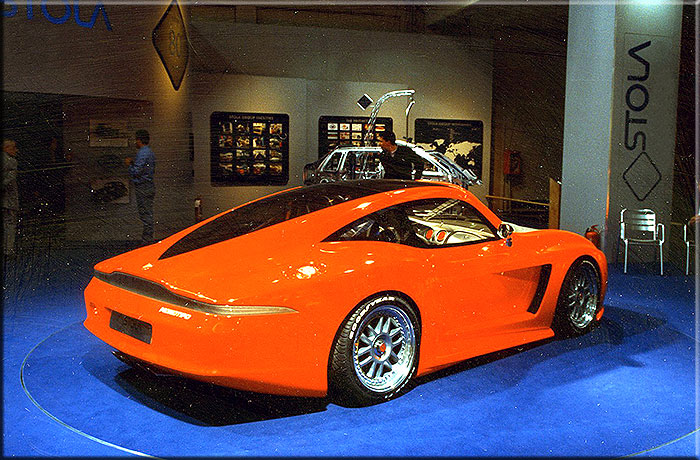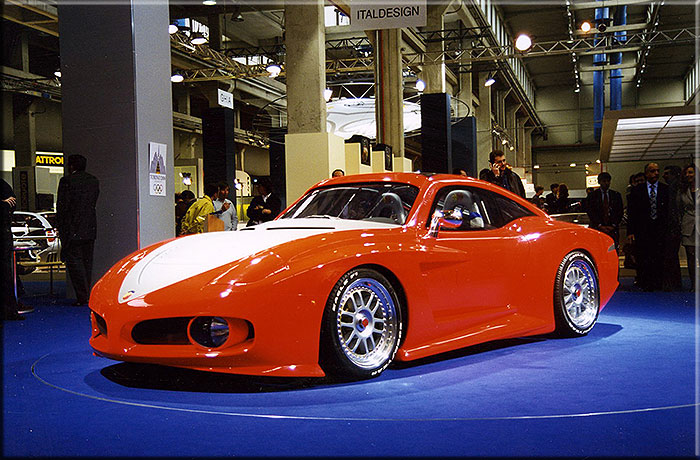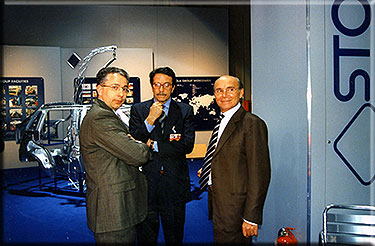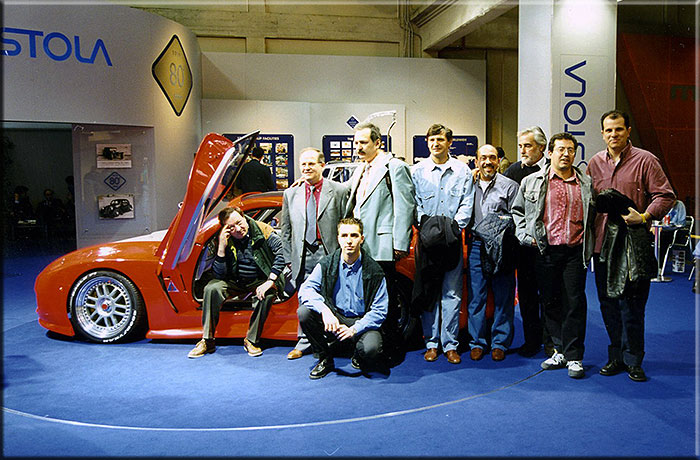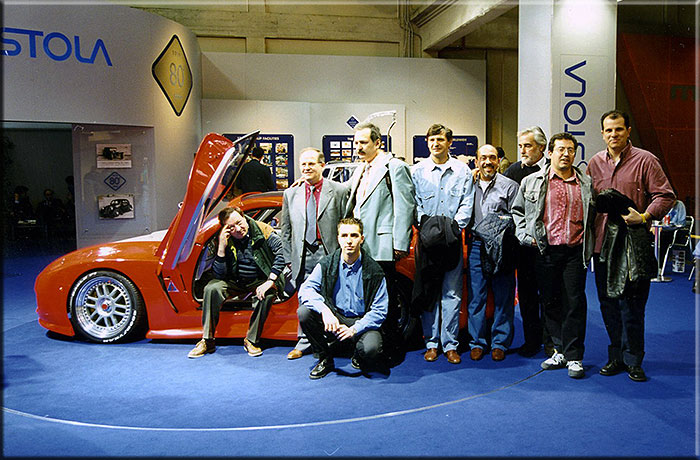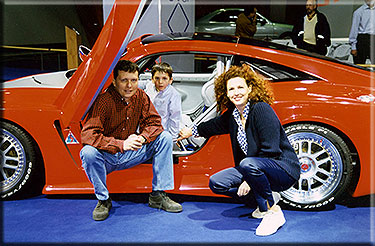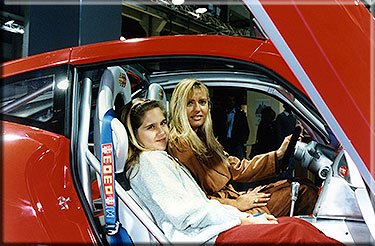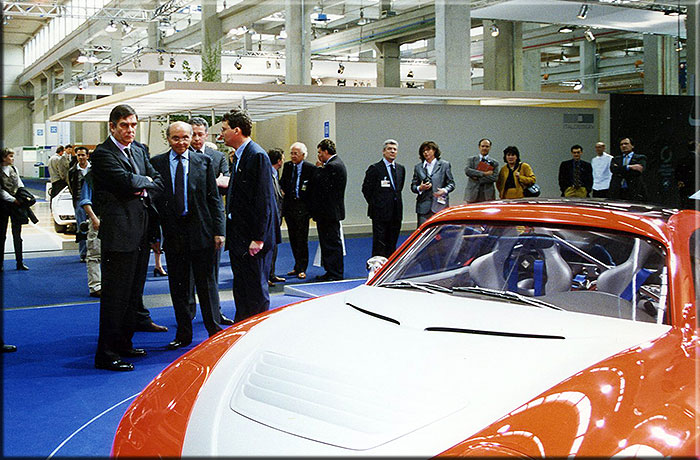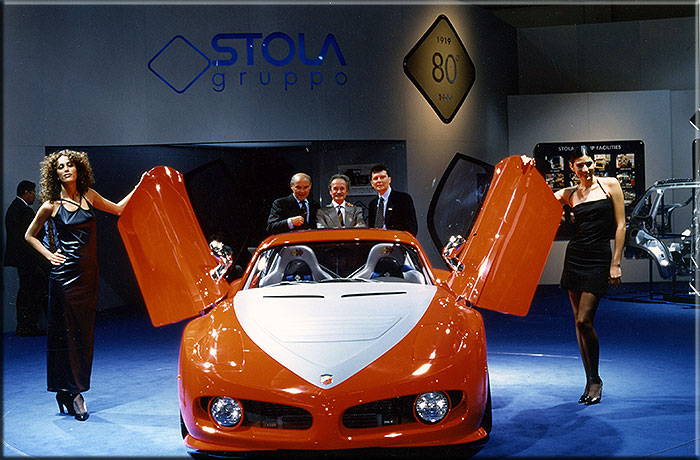 The Monotipo was a demonstration to customers highlighting STOLA's abilities in using autoclave-formed carbon fiber.
This new Abarth, once again derivesd from the Fiat Barchetta, was another Stola tribute to the Turin car manufacturer.