VISION SLA
In May 1999, a new Show Car was entrusted to STOLA spa by the Mercedes Style Center.
This was Vision SLA, and the goal of the Stuttgart company was to present it in January 2000 at the Detroit show.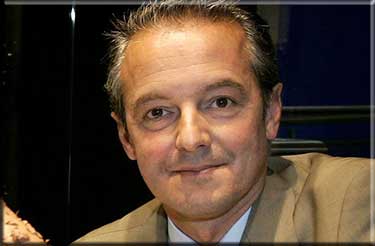 Murat Günak, Head of Vision SLA Design.
In his team of designers Ferdinand Greiner and Hatmunt Sinkwitz.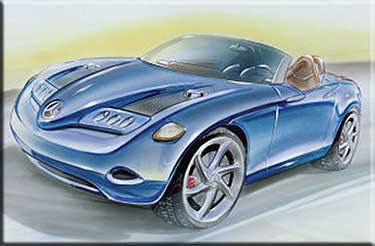 Vision SLA



It was a small roadster of the A-Class family, designed by Murat Günak, assisted by Ferdinand Greiner and Hatmunt Sinkwitz under the supervision of Peter Pfeiiffer.
An unusual design for Mercedes, for first time the objective was to imagine a small sports car, up until then, the first one for the German constructor.
The interior was particularly unusual, the materials research department, directed by Andreas Langenbeck, in agreement with the stylists selected hide rather than the classic leather.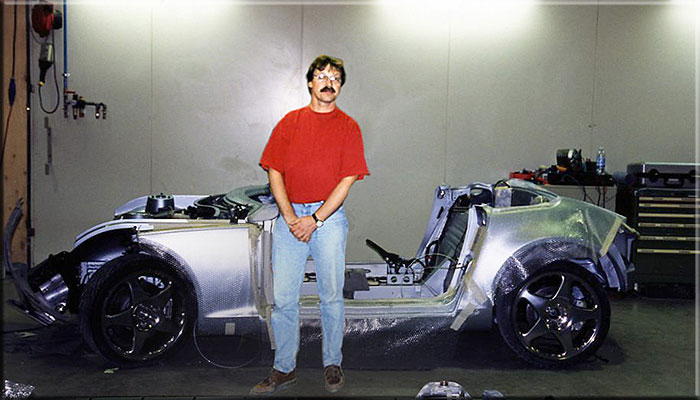 Rivoli September 1999.
At the front, as with the more recent SLR you can see the features of the second series R171 Mercedes SLK that would then be put on sale in 2004.
The Mercedes technical representative was Gunter Holzel from the research department headed by Kramer.
This prototype was also created by Felice Chiara's team in co-ordination with Lucio Giarolo and Gioachino Grande.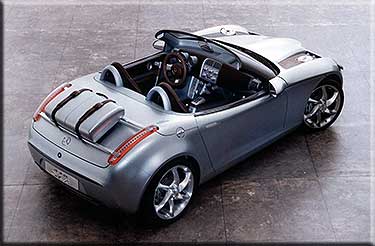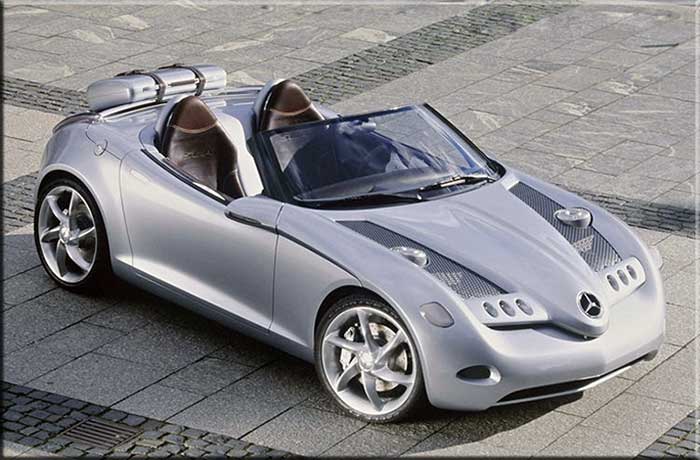 December 1999 Official photos of the Vision SLA before being transported to the Detroit Motor Show.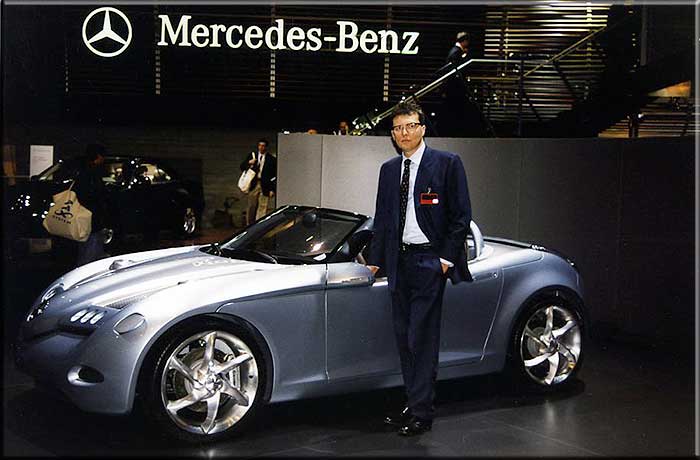 Detroit January 3, 2000, Alfredo Stola poses with the newly presented Vision SLA.
It was the dawn of the second millennium, and therefore an opportunity to celebrate with a magum of Prosecco, specially brought from Italy, to toast with the managers of Mercedes on their stand.
The cap of the bottle caused great difficulty, everyone had a go at opening it, in the end it gave in, and the toast was made.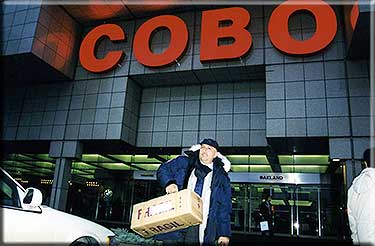 Detroit January 3 G. Grande brings the bottle inside the salon.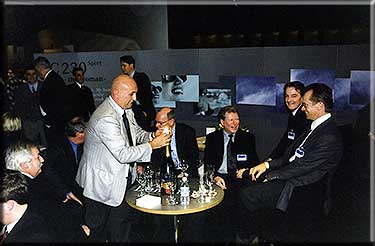 H. Leschke, G. Grande, Jooss, P. Pfeifer,
M.Günak, Kramer.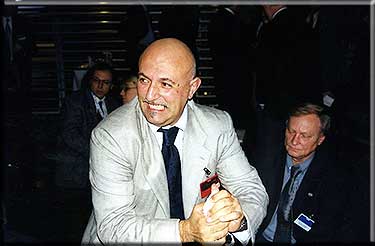 G. Grande and G. Holzel.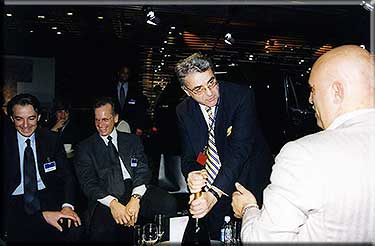 M.Günak, Kramer, X and G. Grande.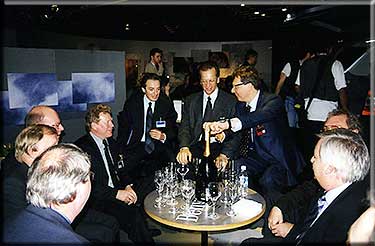 H. Jooss, G. Holzer, X, P. Pfeiffer, M Gunak, Kramer,
A. Stola and H. Leschke.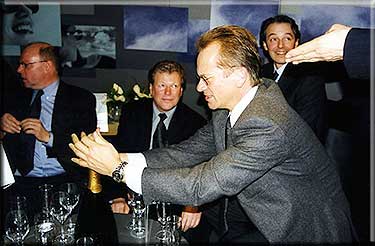 X, P. Pfeiffer, M Gunak and Kramer.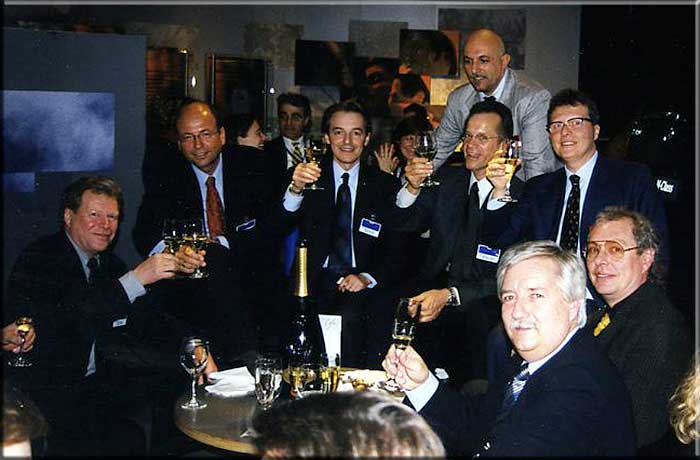 P. Pfeiffer, X, M. Gunak, Kramer, G. Grande, A. Stola, K. H. Bauer and H. Leschke.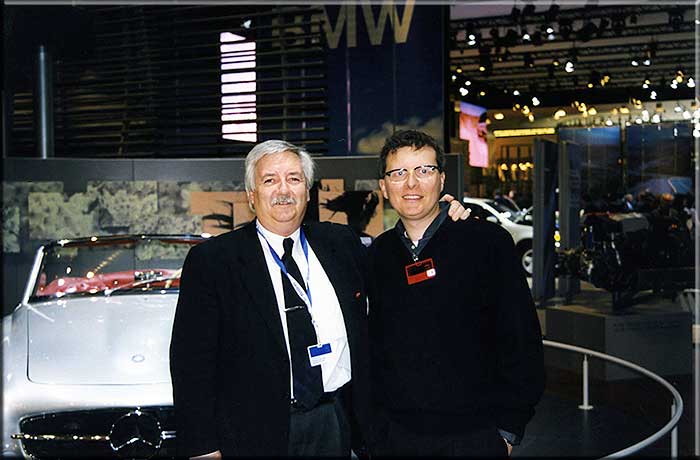 Detroit January 4, 2002 Harald Leschke and Alfredo Stola on the second press day of the show
shortly before returning to Europe.