SEPTEMBER 1993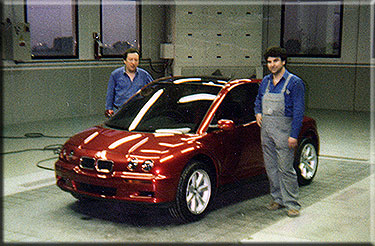 23 September 1993, Felice Chiara and Antonello Mulargia pose with the BMW Z 13.The first work to be delivered from the new STOLA spa headquarters to a customer took place on 23 September, it was the second BMW Z13 prototype.
The work had started some months earlier at the modeling shop in Turin.
In the new factory in Rivoli it was painted red in late August. Compared to the first blue model, this red version was 50 kg lighter , a weight saving achieved by reducing the thickness of the aluminum sheets and better hand-plenishing to avoid surface finishing with lead filler.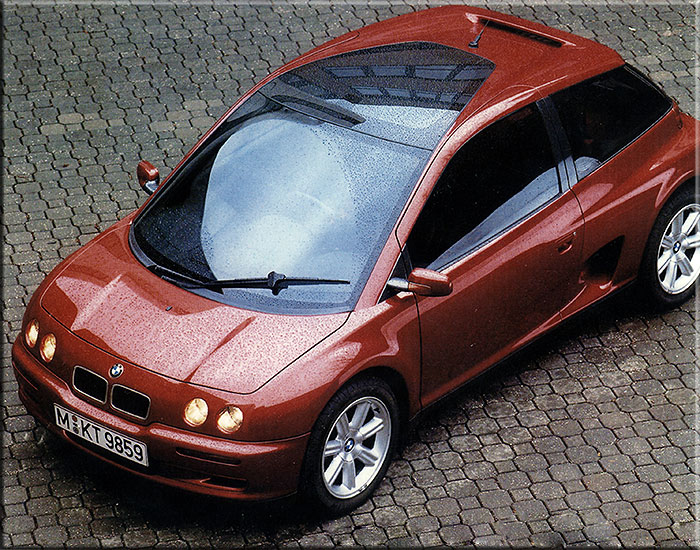 September 1993, the official photo of the second BMW Z13.