SUMMER 1992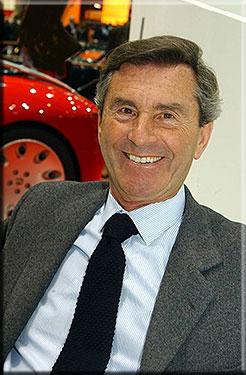 The Engineer Leonardo Fioravanti.In the summer of 1992, STOLA spa created a styling model for Fioravanti srl.
It was a medium-sized sedan with the Fiat brand, called "New Large".
The stylist, Leonardo Fioravanti, known world wide for some of the most extraordinary Ferraris designed during his time at Pinifarina between 1962 and1987.
In the volumes, the design was very refined and balanced, immediately denoting great personality.
After milling, manual changes were indicated to the modelers with great attention to every detail by Fioravanti himself.
Concurrently, the modellers created a second version of "New Large" directly for Fiat and their in house stylist, Andreas Zapatinas. In essence, the New Large was to go on to replace the Fiat Croma.
This did not happen due to strategic decisions taken by the Turin car manufacturer. Unfortunately there are no photos of the two models made in STOLA spa for either Fioravanti srl or Fiat spa.