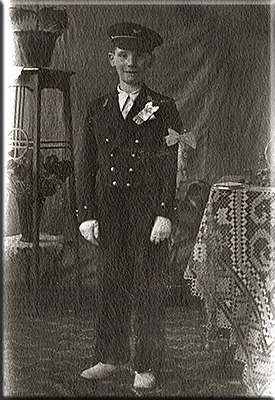 1905 Alfredo Stola il giorno della sua Cresima.
Alfredo Stola was born in the family home in Via Casal Borgone 1, in the Madonna del Pilone neighbourhood on the banks of the river Po ,Turin, on the 31st August 1894. He was the first born, later joined by his sisters Gabriella and Adelina.
His father Francesco and his mother, Vincenza Brunazzo, were traders with a thriving business in the sale of the wines and liqueurs of Asti and Monferrato.
In Corso Casale 62, on the corner of Via Casal Borgone 1 within the family property, they had an important and profitable retail outlet called "Emporio Vini Stola Francesco" managing a retail and wholesale business for northern Italy founded in 1875.
The young Alfredo however, proved much more interested in the motor car and its technology, his parents encouraged him by offering him the opportunity to undertake technical studies.
So, after graduating from middle school, encouraged by his parents, he undertakes technical studies and at eighteen years of age, not without a good dose of courage, he decides to leave Italy for Brazil.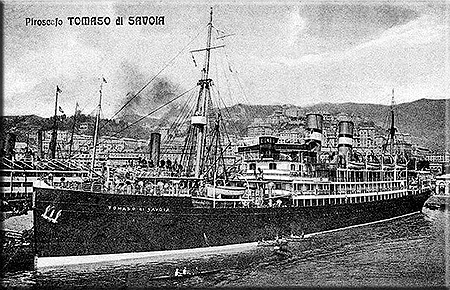 There are no photos taken by Alfredo during his time in South America. Everything was told by him to his three children, and consequently to his grandchildren. So we wanted to imagine through these two postcards found on the web his ocean crossing, and a Sunday walk in the center of Santos.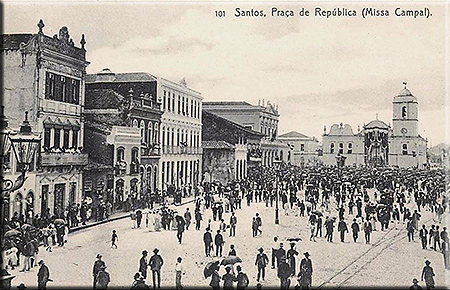 In these vintage photographs you can see the motor ship Tomaso di Savoia at the port of Genoa in those years often used on the Genoa - Buenos Aires - Santos route, and a suggestive image of the center of Santos in the last century, probably on a day of celebration.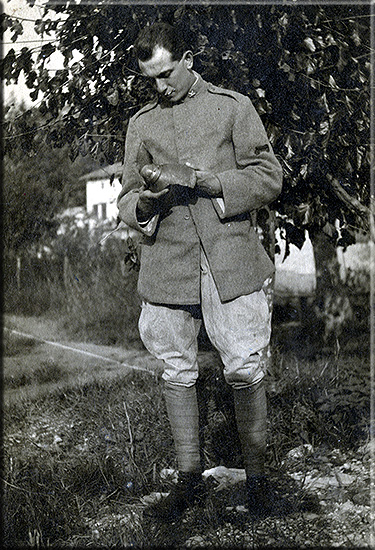 1915, fraction Isola di Morosini in the province of Gorizia. Alfredo Stola infantryman of the Italian army at the beginning of the First World War.In the autumn of 1912 he embarked from Genoa, his destination Santos, a city with the largest port in South America and very close to Sao Paulo.
As with many Italian emigrants arriving in Brazil, after nine days sailing the young Alfredo met his father's Italian contact who had placed him in work.
The job was as a foundry apprentice modeler in the field of large marine engines, here he stood out for his natural ability to work with wood, following technical drawings and learning the sand casting processes.
It was this experience, gained in the environment of motorized transport, that a few years later would allow him to take his first steps in the fervent Turin automotive industry.
With the military call, Alfredo returned to Italy in 1915 to participate in the First World War, and enlisted in infantry he would be positioned at the front near the Isonzo river in the Isola di Morosini area.