STUDIOTORINO has a series of four distinct registered logos. Each logo complements the other with blue graphics (Turin's official color), and by proudly identifying the company's birthplace – a city recognized for its automotive tradition. Additionally, each graphic is highlighted by thin lines representing the colors of the Italian flag.


Main company logo.

Round version of main company logo.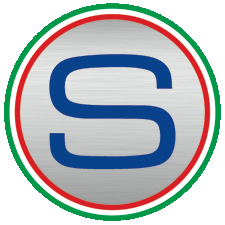 Round version with the initial S for the company.


Official main of STUDIOTORINO web site


Ruf Kompressor Spyder


Ruf Spyder