In China, on April 19th during the AUTO SHANGHAI 2017, IQONIC presented two drivable prototypes, model SEVEN in Vip and Premium version.
This project was strongly wanted by Mr Alan Wu and Mr Sam Fu and it hadj the target to create an exclusive luxory van with electrical traction for the Chinese and Middle East markets.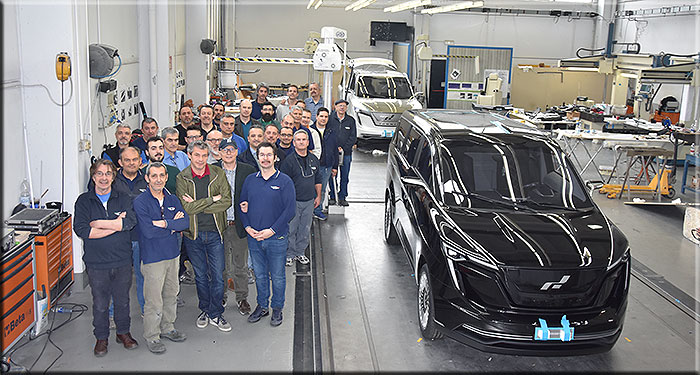 Rivoli, April 10 2017 at Mercury company. F.Secoli, R.Saist, T.Novo, A.Stola, D.Secol, B.Comollo, M. Meloni, A.Benvenuti, C.Mantovani, G.Novo, R.Gatto, R.Iraldi, B.Aiola, N.Candido, G.Boccafoglio, C.Carena, Domenico, R.Brilli, P.Germano, L.Curbis. M.Storey, M.Gargano. Mirko Paolo , Habib, S.Speek, T.Ivan. Emes, M.Stok, Martino, J.Beldman ,C.Nardelli.
The style design of the Seven has been developed in W Motors style center in Dubai by Ralph Debbas and Exequiel Disalvo in order to better understand the taste and demand of the future customers.
The developing and engineering of the Seven were fully carried out by Magna Steyr Italia directed by Tiziano Novo, the prototypes were built by Mercury, STUDIOTORINO was technical advisor of the Austro-Canadian company supervising the construction of them.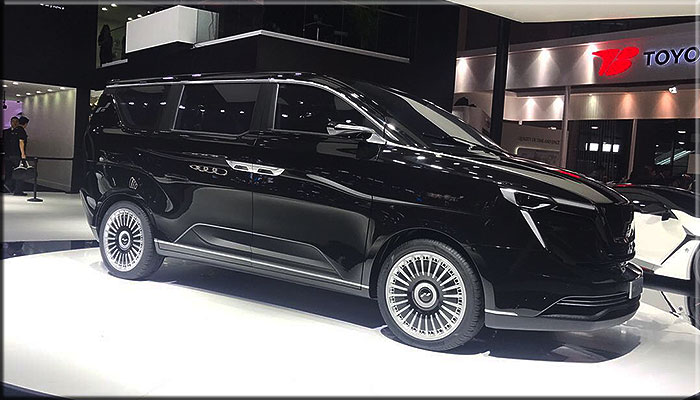 Model Seven VIP version on the ICONIQ stand at Auto Shanghai 2017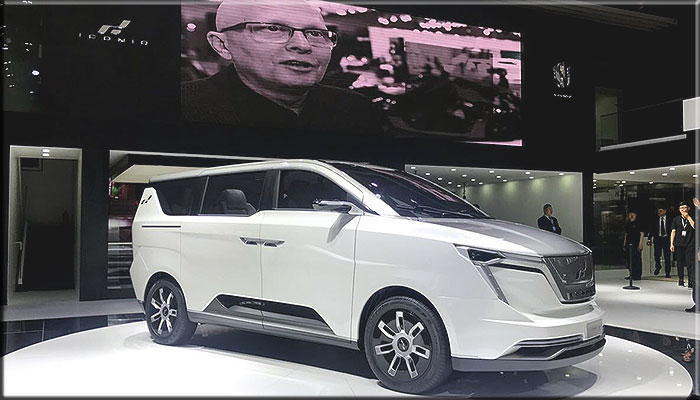 Model Seven PREMIUM version on the ICONIQ stand at Auto Shanghai 2017