Between June 18 and October 29, 2013, two of our prototypes, the 2005 RK Spyder and the 2006 RKCoupè, were displayed at The National Automobile Museum, MAUTO, in Turin. The two prototypes will be displayed alongside seven Italian and German design masterpieces as part of a semiannual exhibition on auto body design.
For us at STUDIOTORINO it was a great privilege to be invited to participate aboard true icons of design at one of the most important museums in the world.
Our participation at the exhibition allows us to think with excitement that the RK models are becoming "classics".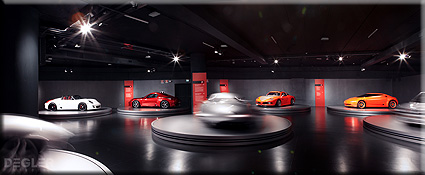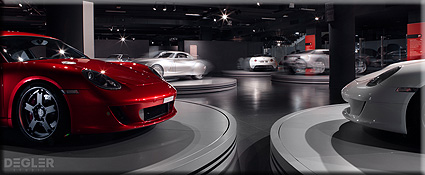 Turin June 18 / November 5, 2013, at the Museo Nazionale dell'Automobile in Turin, together with the STUDIOTORINO RK Spyder and Coupé, ALFA ROMEO 8C Spider and Coupè, BMW 1000 Miglia, GIUGIARO Parcour, GIUGIARO Brivido, LANCIA Delta Integrale Spider, STOLA S81, STOLA Abarth Monotipo, Lamborghini Cala, Lamborghini Egoista.