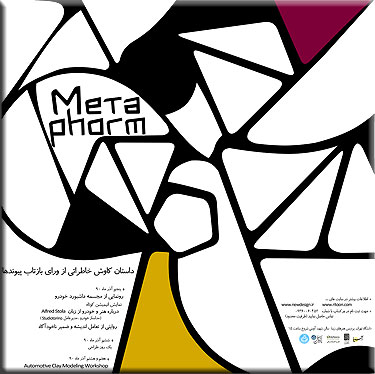 On November 26th, 2011 Alfredo Stola was a guest speaker at the Art Department of Teheran University and gave two talks: on "The Essence of Craftsmanship RK Spyder and RK Coupè" and on "Art and Cars".
His lectures were part of the Style modeling course presented by the group of students preparing for the degree in "Industrial-Car Design".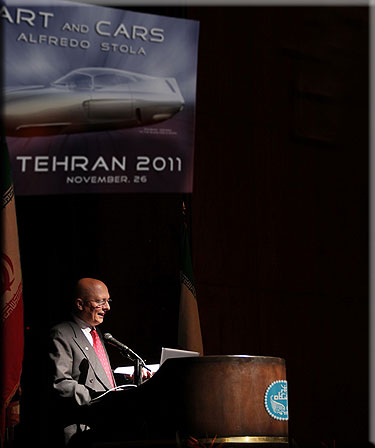 The project, supervised by Professor Robert Sarkissian and the group leaders Siavash Jafari Jozan and Mani Keramati, was aimed at creating a "Style Clay Model" of an interior inspired by Audi R8.
This was for Studiotorino a truly unique experience as we worked with very knowledgeable professors and talented students, all sharing a rare passion for car design and its history.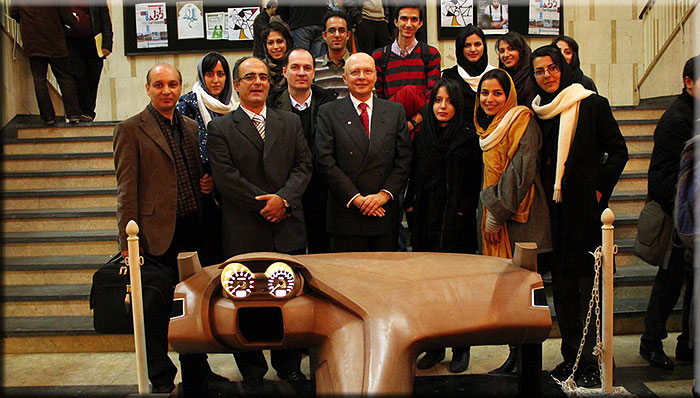 First line from left: Mr Ramin Mahbobi, Mr Robert Sarkisian, Mr Cyrille Jegu, Alfredo Stola, Miss Roza Hosseini, Miss Fatima Safikhani and Miss Leyla Ensaniyat. Second line from left: Miss Tayebe Kharestani, Miss Mina Kasirifar, Mr Siavash Jafari Jozani and Mr Sam Antighechian.