2 JULY 2020
On 2 July 2020, in this year of lockdown for Covid 19, Maria Paola Stola for Studiotorino was external speaker for the graduation theses of the students Skender Zdrava and Fabrizio Allione of IAAD (Institute of Applied Art and Design).
As usual, the titles of the theses were chosen by Studiotorino, a commissioned work is simulated
whereby the student becomes the "supplier".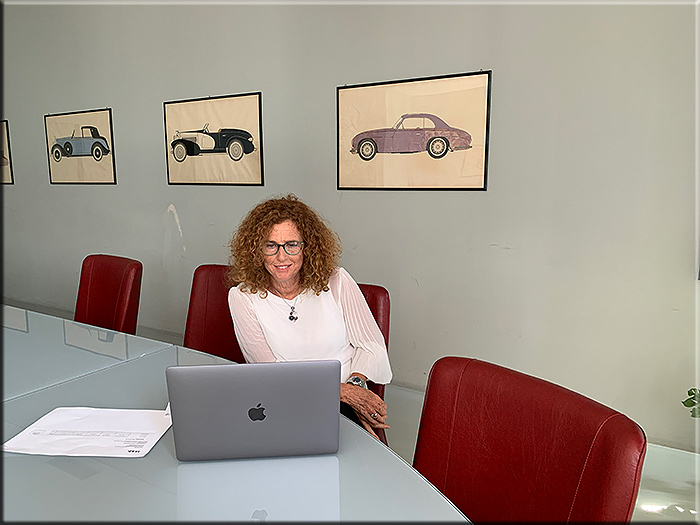 2 July 2020 Room X Online discussion of IAAD Torino theses.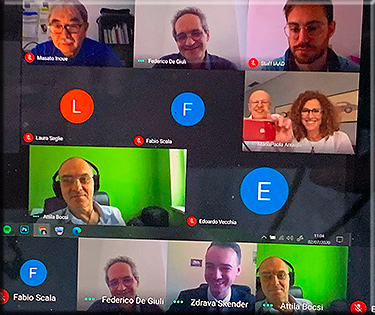 Commisione di tesi per Skender Zdrava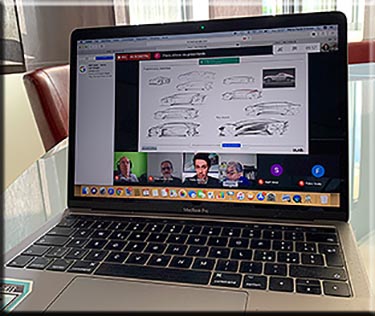 Discussion of Fabrizio Allione's thesis.
The titles this year were "Porsche Udara" with Zdrava, an electric SUV designed on the chassis of the Taycan model, an exercise in interior and exterior style following the philosophy of Studiotorino.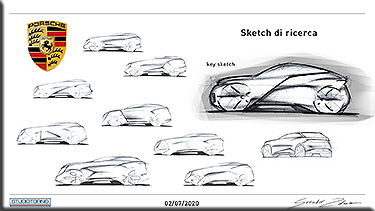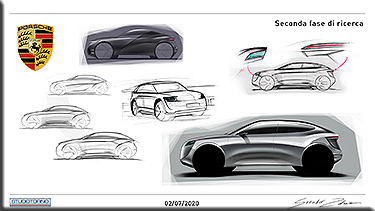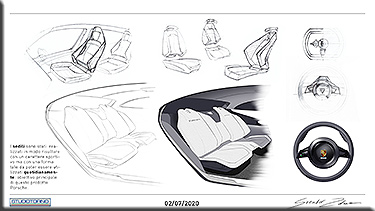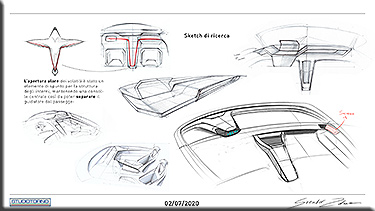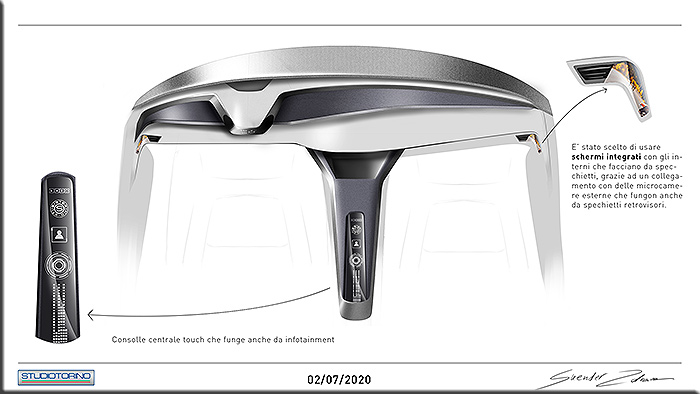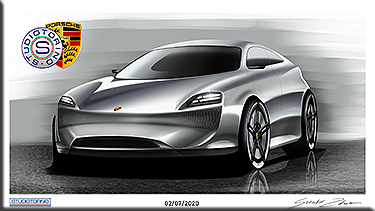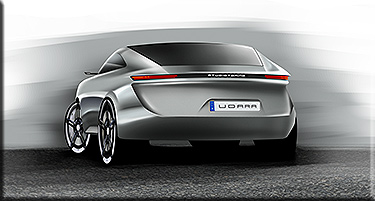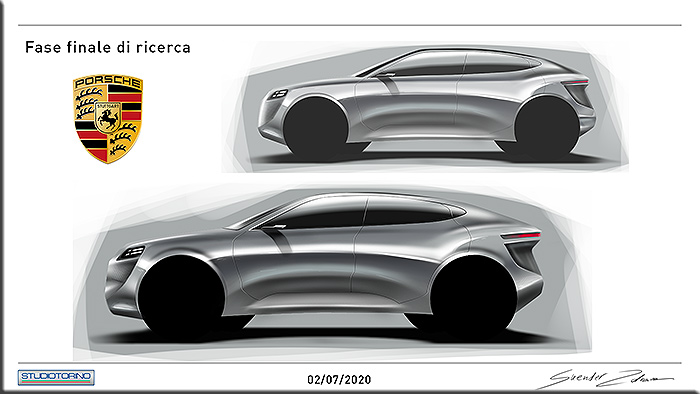 Another project," Maserati Zefiro" by Allione, a Gran Turismo inspired by the Maserati stylistic elements of the 70s with notable modern interpretations.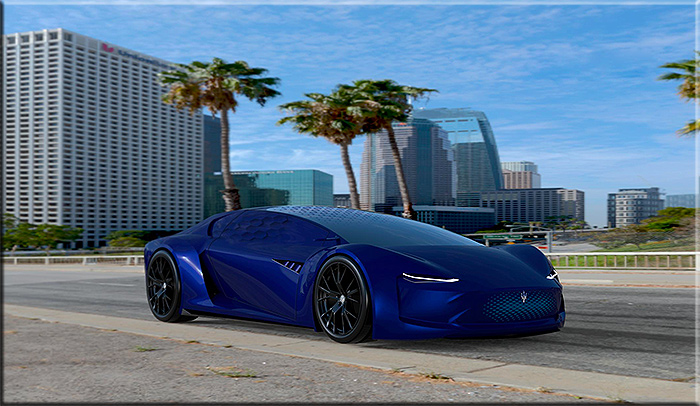 Final sketch of the Maserati Zefiro, STUDIOTORINO custom-built by Fabrizio Allione.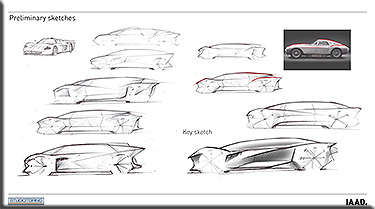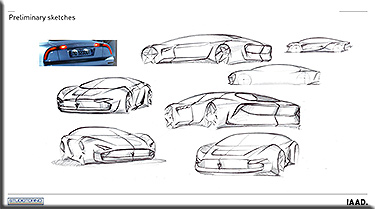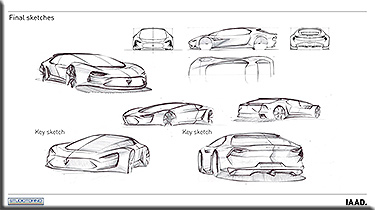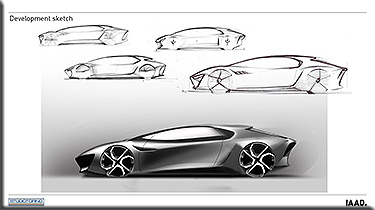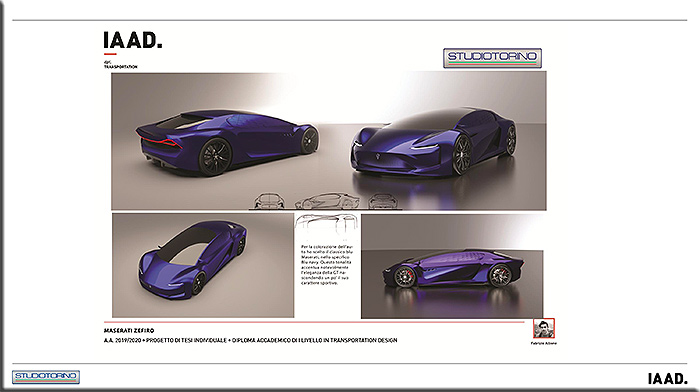 Various stages of design research.
The undergraduates presented their theses online in July, but, with great surprise given the situation, on 6 October, Dr. Laura Milani, director of IAAD, organized an unforgettable graduation ceremony which was held at the Juventus Stadium. Three hundred students heard their name announced by the historic speaker of the Turin team, in front of a restricted but still numerous audience of parents, friends and teachers.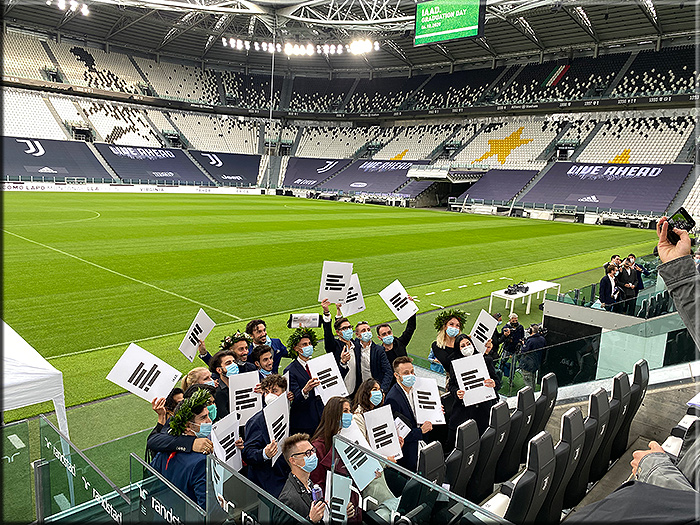 6 October 2020. Juventus Stadium Turin. Graduation Day IAAD 2020.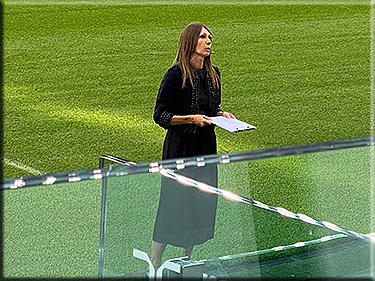 The director Dr. Laura Milani proclaims the graduates.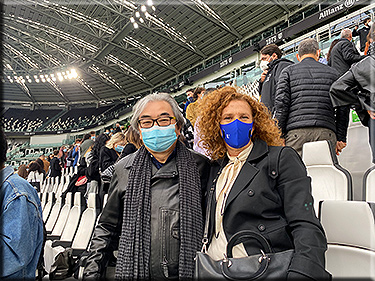 Professor Masato Inoue and Maria Paola.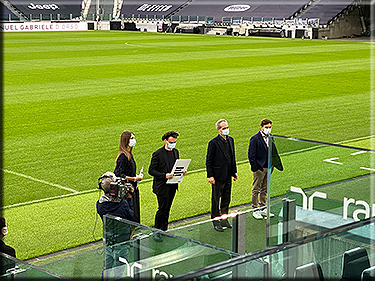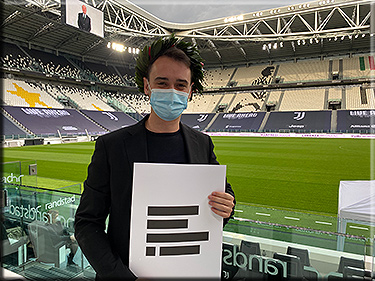 6 October 2020. Juventus Stadium Turin. Proclamation of Skender Zdrava.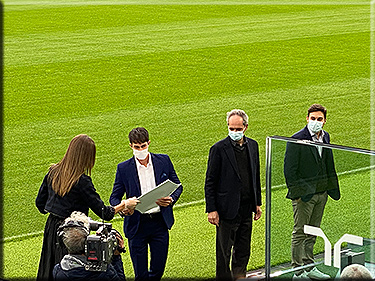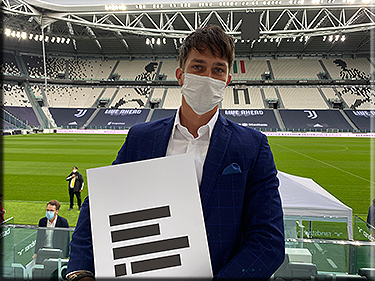 6 October 2020. Juventus Stadium Turin. Proclamation by Fabrizio Allione.