26 NOVEMBER 2011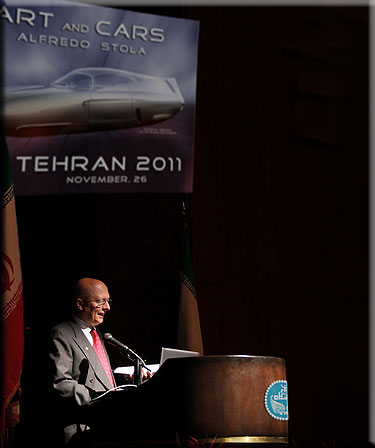 26th November 2011, Iran, Alfredo Stola in the great hallof Tehran University.On 26th November 2011, Alfredo Stola was invited to visit the design course at Teran University by Professor Robert Sarkisian and his assistants, Professors Siavash Jafari Jozani and Mani Keramati.
The purpose was to present their project for a 1/1 scale clay model of a proposal for an instrument panel for a new Audi R8.
The aim of the thesis was to show manual styling and modeling skills.
On the occasion of the presentation held in the Great Hall, Alfredo Stola held two lectures for the students of the Art and Industrial Design course, the first entitled "Art and Cars" and the second "The Essence of Craftmanship".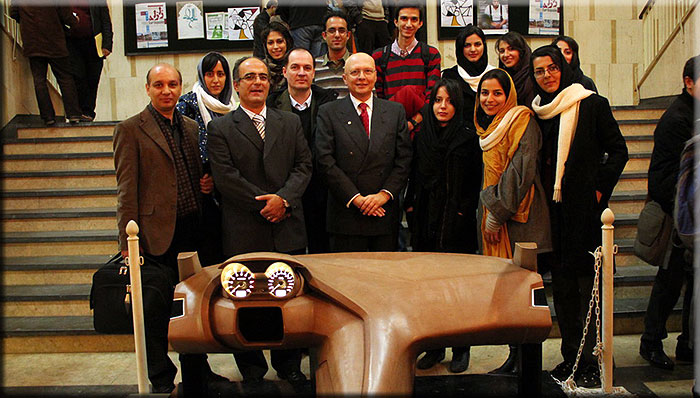 In the front row from the left: Mr Ramin Mahbobi, Mr Robert Sarkisian, Mr Cyrille Jegu, Alfredo Stola, Miss Roza Hosseini, Miss Fatima Safikhani, Miss Leyla Ensaniyat and in the second row : Miss Tayebe Kharestani, Miss Mina Kasirifar,Mr Siavash Jafari Jozani and Mr Sam Antighechian.