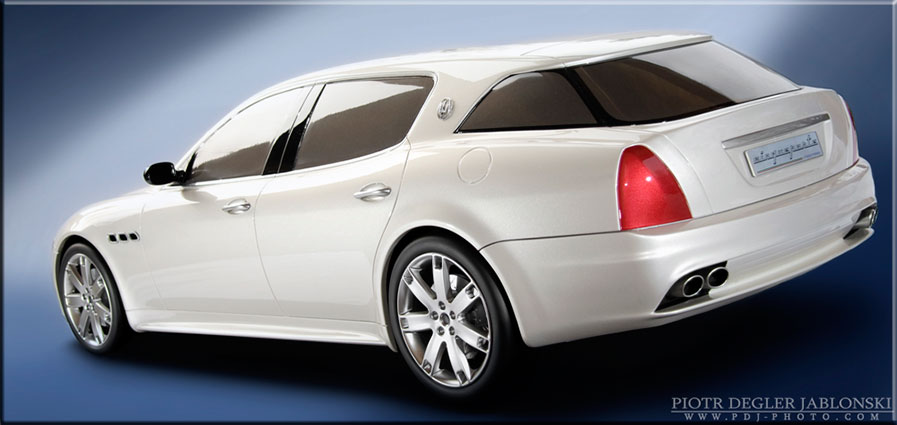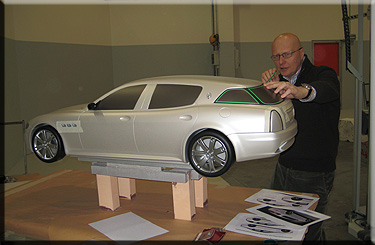 January 2008. A. Stola in the final styling phase.
"CINQUEPORTE" is a really careful model in scale 1 : 4 conceived by STUDIO M, whose rear part styling is realized by STUDIOTORINO team.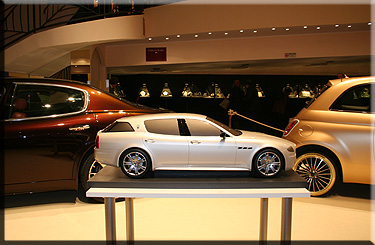 2008 February 8. Rome STUDIO M Stand in "Scrigno Tesori d'Italia" Expo
I has been presented on February 8th in Rome by STUDIO M at "Scrigno Tesori d'Italia" exposition.
Through this exercise we would play in the best way a sports S.W. clearly deriving from the Maserati Quattroporte, masterpiece of Pininfarina.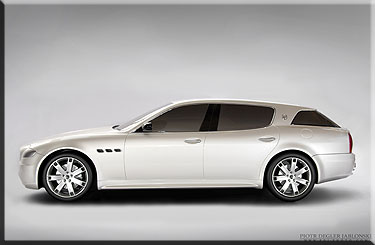 Our work lies in the realisation of the rear side pillar architecture, in designing the tapering glass rear window and pointing out the deck lid by a small but relevant embossment.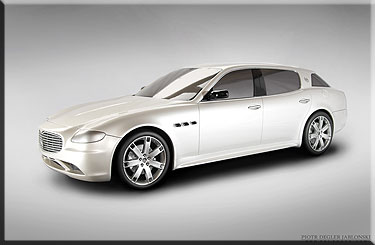 Also this time "fine sports cars" is fitting this new S.W. with an intriguing proposal for a new off-set version dedicated to all who foresee in the automobile the tridimensional expression of dreams and emotions.